New Hospitality Giant to Open in Central Hub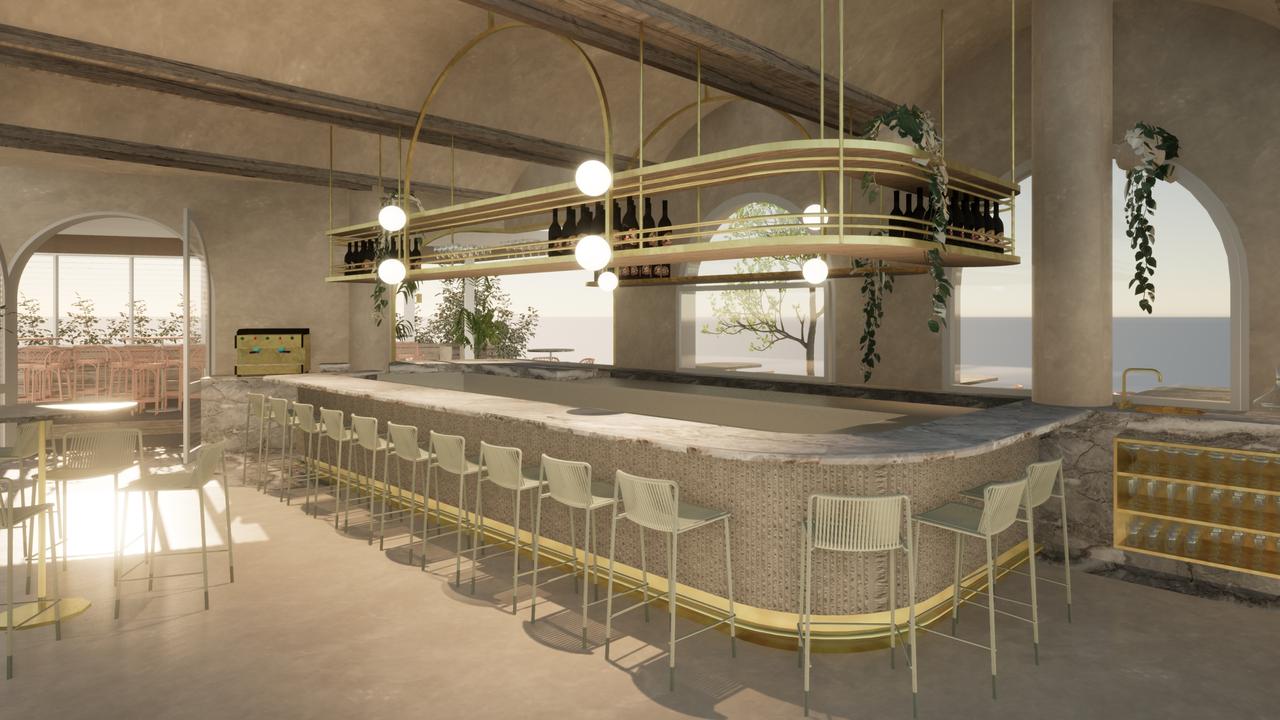 18/07/2023
Seafood towers, champagne and caviar trolleys: Gold Coast hospitality honcho Dave Galvin will open a new restaurant within weeks.
Gold Coast hospitality honcho Dave Galvin will open a giant new venue in Broadbeach within weeks.
Kōst, which has swallowed three tenancies on Oracle Boulevard, will be one of the city's few charcoal wood-fire grill restaurants when it debuts mid-August.
Mr Galvin (Mozza Mozza, Crafty's Sports Bar and Bird Royale) said he had spent more than three years planning the 130-seat restaurant, with an additional 50 seats for cocktail drinking and bar dining, and an outdoor pavilion.
"I have always been a huge fan of charcoal and live fuel cooking and dining in a beautifully designed venue," he said.
"After an extensive search, we finally managed to find the perfect location that we could bring this concept to life.
"This is 25 years of my hospitality experience all poured into one shiny, sleek and sexy venue.
"Think fire-kissed food, immersive drinks, killer cocktails, an impressive wine list and impeccable service in a space we have created, led by the best in architectural design."
Executive chef Sebbie Keynon – who cut his teeth at acclaimed restaurants in France, London and Moscow before launching his own venues – has been recruited to helm the kitchen.
"Our menu is already looking spectacular and will feature a wide array of options including live and raw dishes, whole market fish, seafood towers, champagne and caviar trolleys, top-notch dry-aged steaks and whole lobsters," Mr Galvin said.
"Think classic bar and grill, blended with more contemporary cooking methods on the first two-metre Mibrasa charcoal grill and oven in Australia."
An experiential cocktail program will run alongside a 130-plus bottle wine list and a champagne range by the flute, curated by a master sommelier.
Kōst – which amalgamates the space formerly occupied by the Blues Bar, Elements clothing store and the old Lamb Shop – will have a "spectacularly designed, fully enclosed, private dining room for 12 guests, plush booths and multiple options for groups and events".
There will also be a purpose-built dry age cool room that can be viewed from Oracle Boulevard.
Brendan Elcham, who is known for his Sydney family's venue legacy, including Jimmy Liks at Pott's Point, The Embassy in Double Bay and The Cave at Star City Casino, will be on the executive team.
Article Source: GCBulletin